Acquisition of a market leader: aufeminin.com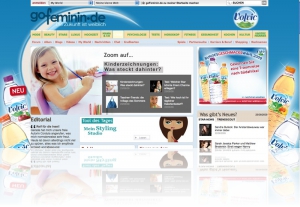 One of the first projects I got in contact with turned out to be the biggest, most important and successful acquisition in online business for Axel Springer so far: auFeminin.com is the leading European women portal, number 1 in France, Germany, Spain, Italy and number 2 in UK. It offers a wide spectrum of informationen, services and communities for topics like trends and fashion, beauty, health and psychology. SmartAdServer, a unique adserver technology, completes the offer.
In June 2007 41,4% of the shares were acquired, after a successful public tender offer Axel Springer became majority share holder by owning more than 63% of aufeminin.com S.A in October 2007. Meanwhile the ownership is above 82% and the business was expanded by additional acquisitions (e.g. Onmeda) and new launches (e.g. MyBeautyCase). Additional growths is of course already in planning and implementation.
During the initial acquisition I was deeply involved in developing the business case, the due diligence, and the forming and adjusting of the offer. In particular I was coordinating the internal approval process.