All about games: gamezilla.pl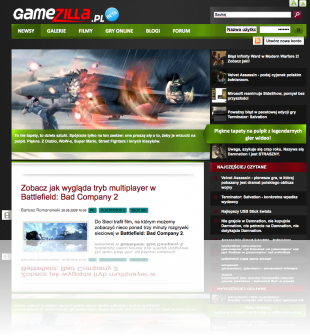 Another segment AS Polska is both experienced and successful are game magazines. Until now there were only marketing websites with little content available. However, especially in the gaming segment the audience is moving to the web massively. Together with Polish colleagues a brand- and product strategy was defined during a series of workshops. As the result, gamezilla.pl was born. Core content are news connected to computer games plus short reviews, previews and videos. Additionally, famous faces of the gaming segment are blogging about their favorite topics.
I was active during conception as well as in project steering and worked on the sales opportunities for this site.