Going international, part II – autofun.pl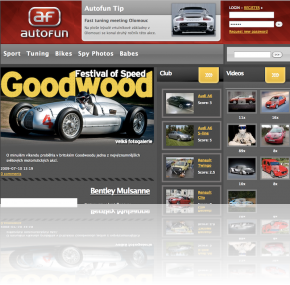 A way to actually realize the synergies you usually only find in business plans and acquisition strategy papers is to internationalize successful website concepts. Since the transfer of students.ch to Poland went smoothly, the next project was the lauch of autofun.pl. This was based on the Czech concept from Anima Publishers (auto.cz, autofun.cz).
Based on my idea I introduced the project in Poland. A workshop with colleagues from Czech Republic and Poland was used to define all requirements, regarding content, concept, technology, legal as well as business. Part of the project was also the change of the platform (to open-source-based one) as the original czech version is running on a home-grown system.